Text
The article title is:
FASE 21: Artist in Focus: Karolina Gliniewicz
Karolina Gliniewicz, born in '98, is a multi-interest artist working with a wide range of mediums, from artificial intelligence to digital appropriation. A recent graduate from BA (Hons) Photography at UAL: London College of Communication, she is Interested in experimental creative processes, curation, and art teaching. As well as photography and filmmaking, Gliniewicz has passions for print, editorials, book design and has created and designed several magazines. The various mediums she is skilled in can be visibly seen in I Showed Him Covid-19, as part of the FASE: Ways of Being program, with an experimental, innovative, creative process that explores the notion of art created by artificial intelligence.
By Kim Hodgins and Arthur Dos Santos Mendes
Miss Nothing Magazine
In November 2017, Karolina started an online magazine, Miss Nothing Mag, on Instagram, featuring the works of talented emerging photographers and artists from around the world. She has successfully branded this creation with an overarching theme of femininity, which consistently and creatively strings together the content. After growing this platform to lots of success and following, the concept now has a printed magazine with its very first issue published now. 
Miss Nothing Magazine is available online to view and buy.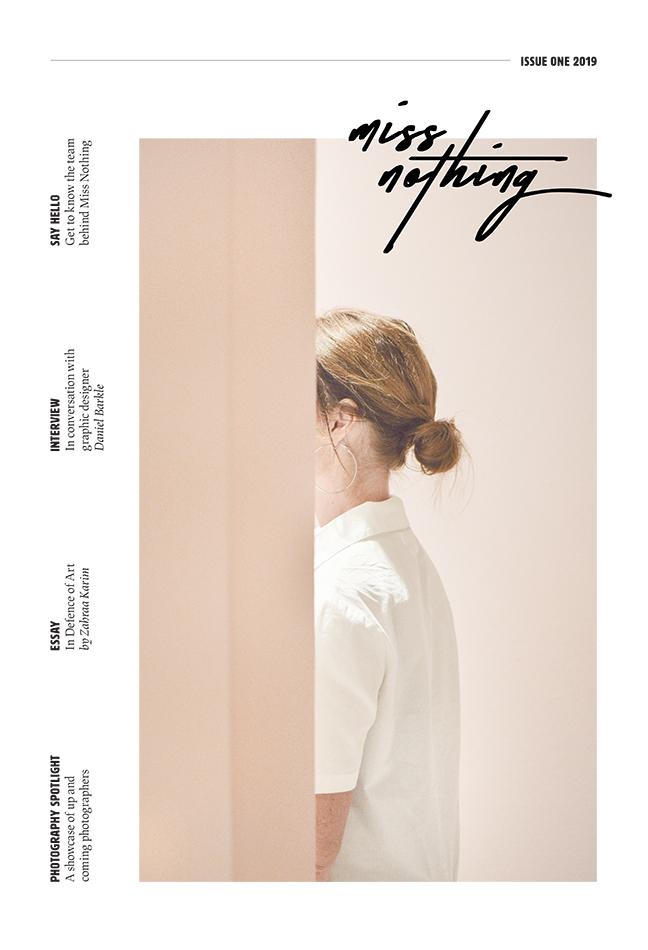 Wogóle Magazine
As part of her UAL major final project in 2020, Karolina created and designed Wogóle Magazine, a visually and creatively exciting project made entirely at home during the Coronavirus pandemic. This magazine features images from stock libraries and hosts a collection of essays and notes written by Gliniewicz that encourage all kinds of interpretation. This project aims to prove that it doesn't matter who you are, if you come from an artistic background, have money or not – you can still produce art worth sharing.
Wogóle Magazine is available to view here.