Interview
The article title is:
"It's nice that even such a small dumpling can bite into the viewers' hearts": in conversation with OPSSFF's winner Jaromír Plachý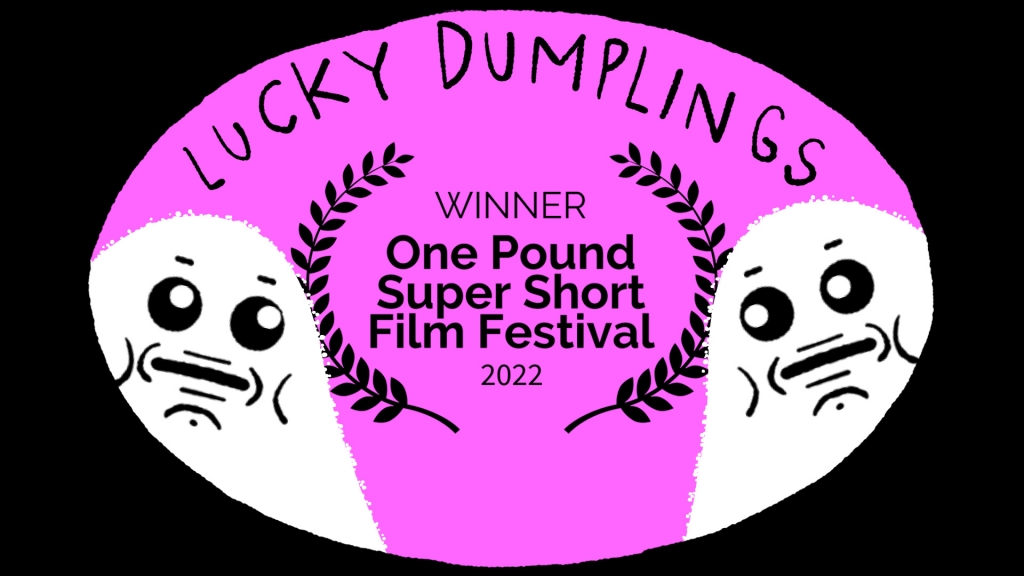 One Pound Super Short Film Festival's team got in touch with Jaromír Plachý – a Jack-of-all-trades and a devoted emoticon lover based in Czech Republic – after his 51 second micro-drama, chronicling two dumplings' beef over a lollipop and aptly titled "Lucky Dumplings" (2022), proved to indeed be lucky and became the most voted-for super short in the very first edition of OPSSFF. His sweeping victory of the jar filled with one-pound coins and a newly found fame, however, came as a surprise – at the time of his historic win, Jaromír was trying to put his baby to sleep, missing the announcement. Since he couldn't be with us on the day in London, our conversation attempts to right this wrong by chatting about the origins of his sense of humour, the best way of investing his win and how, as Jaromír put it in an Instagram post sharing the news,"even such a small dumpling can bite into the viewers' hearts".
Hi, Jaromir! How should we introduce you to our readers?
You can call me Mr. Dumpling : – ) I make animated movies, illustrations, computer games and comic books. Still, animation is what I graduated from, so it influences all of my work – my PC games are rather interactive animated movies and there is always lots of action in my illustrations. I simply enjoy making up different characters and bringing them to life. So maybe you should better call me Mr. Animated Dumpling.
So, Mr. Animated Dumpling… what attracted you to your craft?
Probably the fact you can bring your drawings to life. I was drawn to illustration originally, but there were always a lot of action and stories in my drawings, so I ended up studying animation instead. I enjoyed it so much and just kept animating and animating – and that lasts until now.
How did you find out the news that you've won, and what was your reaction? Why do you think the audience loved your micro-drama so much?
I was so happy! For me, it was a huge surprise that "Lucky Dumplings" was chosen for your festival, let alone scored! This short movie was made for my pleasure and for my family (…) I´m not sure what the audience appreciated about my short movie, but I would guess they liked it as some sort of absurd joke.
You're the winner of a jar with 51 pounds – any ideas on what you'll do with the money?
You can buy approximately 30 beers in our pub for 51 pounds – it sounds like a good investment to me.
Could you share your top 3 festival's films with us?
I couldn´t watch everything, as I had to lull my baby to sleep, so I don´t dare to suggest something… But I liked the funny film about a zombie who attracted victims by using deodorant [James Atkins' "Zombeez" (2021) at 58:25]. Zombies are simply cool : – )
What inspired you to create "Lucky Dumplings" and why did dumplings become your film's main characters?
Huh, I named those characters Dumplings after finishing the movie. They looked like dumplings, so I started to call them that. In the beginning, I simply drew the picture with those two characters, and it made me want to create some kind of joke with them. So, I put a lollipop into one´s hand and started to animate it. When I was finished with that, I took a microphone and started to record sounds which I made with my mouth. At the very end I got the idea that the lollipop could sing the melody "pam, pam", so I adjusted the end of the movie and so it was done.
Czechia is famous for its animation and a peculiar sense of humour – from "The Little Mole's" adventures to the misadventures of handymen "Pat and Mat"; from Jaroslav Hašek's cult classic "The Good Soldier Švejk" to the gems of the Czech New Wave – do you take inspiration from your country's culture to create your own art?
Certainly. I grew up with Czech animated movies as a child, so I can´t get it out of my head anymore. I think I can say that my work is based on those "classical Czech animated movies", but of course, I´m influenced by a lot of things from around the world too.
What advice would you give to young filmmakers about creating and then sharing their work with others?
Maybe try not to imitate some sort of models or examples, but always try to do it your way. Find new ways. And most of all, enjoy it! In animation, everything takes such a long time, the work could be miserably paid etc., so it´s always better to enjoy the work itself.
What are you working on right now? Any of your projects we should be looking forward to in 2022?
I´m right in the middle of creating a trailer for a Czech festival of animated movies Anifilm and the main character there is a zombie. As I wrote before – zombies are simply cool : – )
Thanks for your time!
Thank you for the interview! And most of all, thanks to the audience for choosing my dumplings!
See the winning short at 1:22:25 and don't forget to follow Jaromír's work on Twitter, Facebook, Instagram and his website. Find out more about One Pound Super Short Film Festival here.