Screening
The event date and time is allocated to:
02.02.22, 17:00–19:00
The event title is:
FASE 22: Bulgarian Bliss
The Bulgarian Bliss is a screening event that presents a national cinema to an international audience. It aims to explore filmmaking in a country where the concepts of visual culture are gradually advancing, and the latest generation of young creatives explore new artistic ground.
The programme presents three Bulgarian short films. The common traits all three have is the constant search for a sense of belonging, and the unsure perception of reality in a post-communist territory. The stories unfold beautifully and introduce strong characters with a certain unease of the self, caused by the social circumstances that accompany their daily lives. In addition to wonderful storytelling, the films focus on the many quirks and mindsets that shape modern Bulgaria, a country with historical burdens that still define its essence.
The whole event will last approximately 2 hours. Screenings are 1h 19mins and are followed by a discussion panel for around 30 minutes. Chris Zahariev, the director of Wild Garlic, will be present as the main guest for the Q&A. He will not only talk about his film, the history behind it and share some behind-the-scenes stories, but will also focus on the neglected topic of being an emerging artist in a country with an influential Soviet past.
To some extent the screenings aim to make the audience uncomfortable, to pressure the psyche of the spectators with candid narratives and their obscure specificities.
The programme begins with a black-and-white drama about two recidivists who escape from Sofia Central Prison. One of them is angry and violent as he seeks revenge for his past, while the other follows his heart towards a better future. This double portrait is inspired by true events that shocked Bulgarian society.
This film will be followed by a bittersweet encounter between a young hooligan and older lady, who seem to find a meeting point in their otherwise opposing realities.
The screening will close with the delicate but bold character of a boy who is ashamed of his mother and renounces his wretched background. He is enraged, yet gentle at heart.
All three films examine the complicated human nature and how fragile one can be, despite initial appearances.
Book your tickets here:
https://www.eventbrite.co.uk/e/bulgarian-bliss-tickets-228355145387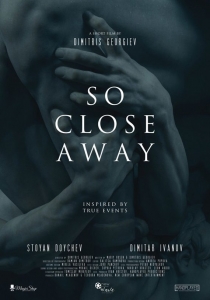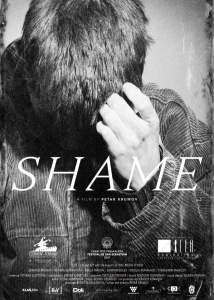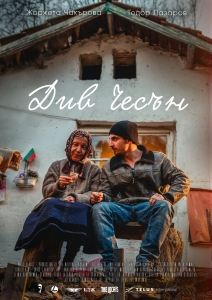 The event is a collaboration between the students of UAL and the Bulgarian Cultural Institute London.
Programme
So Close Away (Dimitris Georgiev, 2020, 30 min)
A black-and-white voyage that traces two men running away from Sofia Central Prison in broad daylight. The story is locked within a limitless lust for freedom, and strong feelings of loneliness and fear a human soul can experience.
Shame (Petar Krumov, 2018, 24 min)
Macho is a poor boy who skips school to work on a construction site. The only ray of light for him is his girlfriend, Donna, though she is ashamed of his mother who works as janitor in their school. Macho has to choose between his mother and his love. Eventually, he finds his own way to deal with his emotions.
Wild Garlic (Chris Zahariev, 2019, 25 min)
Two people of different ages and different backgrounds find themselves in the same place, and then on the same journey. An unusual story that combines criminality and innocence whose characters face the fate of the other and rethink their choices.
ACCESSIBILITY INFORMATION
Subtitles in English are available for all films.
NOTES
It is required for all guests to wear face coverings or masks when attending the event.
CREDITS
Al Li
Eric Rossow
Isabella Chou
Jay Townshend-Sherriff
Joanna Taracka
Sofija Geide Jusiute
Nathalie Dakova
BIOGRAPHIES
Dimitris Georgiev is a Bulgarian director and screenwriter. He is an active part of the contemporary audio-visual scene and is currently working as a freelance film director & screenwriter and has directed many commercials and music videos.
Petar Krumov is a Bulgarian director and writer with a unique view about the world. His work is bold and beautiful, he explores the human tragedy in an unusual way. His first novel A Hearse, Two Rhinos won many literature rewards.
Chris Zahariev is a director, vlogger, traveler and wonderer of the world. He has published a book about his spectacular summer journey around Bulgaria, worked on various commercials, music videos and TV formats. His short films were shown on festivals all around the world and have received multiple rewards.